Launching a church plant? We can help!
At TEG, our team of pastors and creatives have a huge heart for church plants – because we have personally been a part of them. Launching churches ourselves has given us a unique perspective to be able to walk through each step of the way with you. To come alongside you and be on your TEAM.
We understand the joy, excitement, anxiety, pain, hope, and everything in between. From naming and branding your church, to creating a website, setting up digital marketing, signage, communications + marketing, assimilation processes, and coaching along the way. We want to come walk the building or space you are planning to gather in to help you walk through ideas and dreams.
We know God has called you to plant and lunch a church, we want to help you make it happen!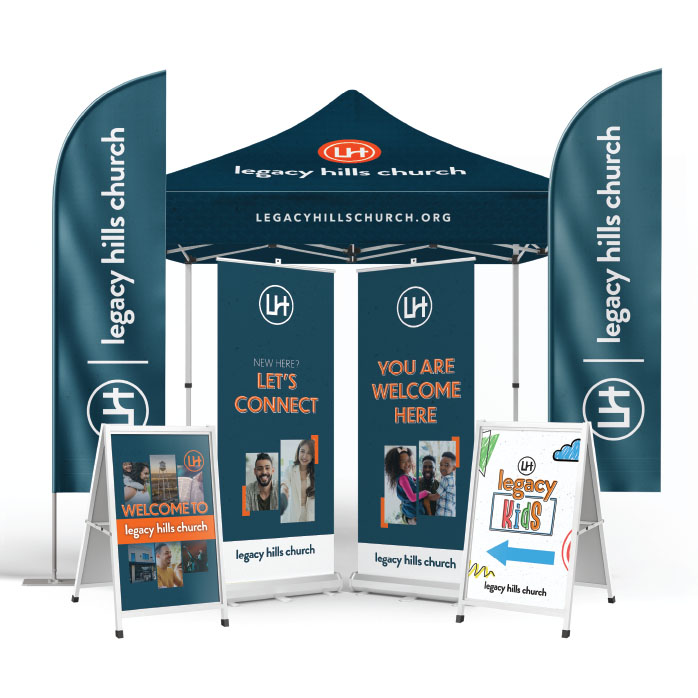 Discovery
Logo
Style Guide + Brand Guide
Easy to use social media + slide templates
Kids + Student Ministry Branding
Website + Digital Footprint
Secure Domain
Hosting
Digital Marketing Set-up (Facebook, Instagram, Meta Business, Google Business, Google Analytics 4, etc.)
Launch Landing Page
Online Giving
Full Website: Developing Copy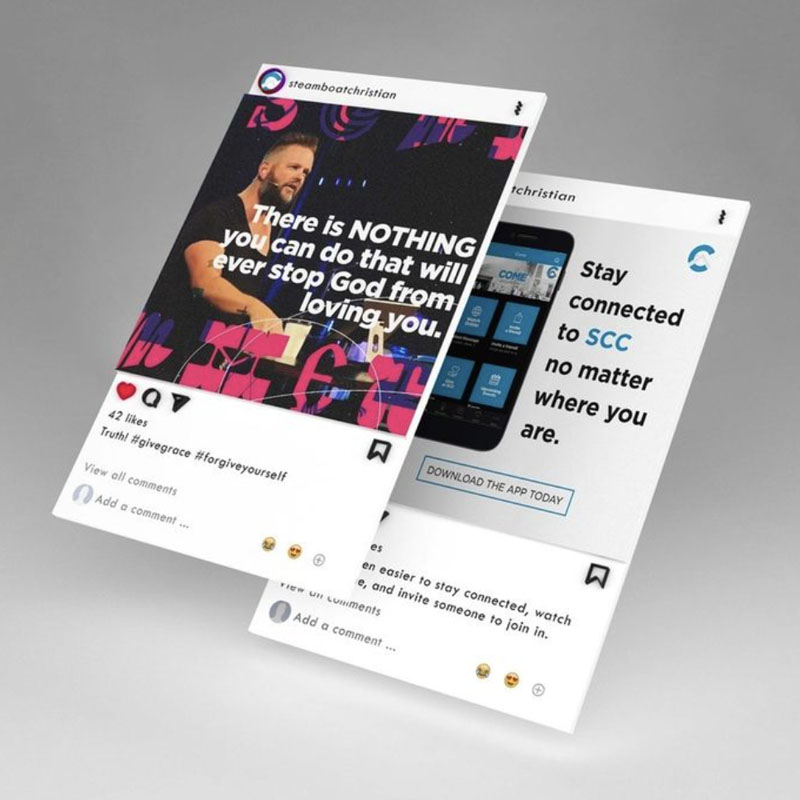 Signage, Banners, and Wayfinding
Invite Cards + QR Code
Business Cards
Launch Brochure
Connection Cards
Kids + Student Ministry Signage
Launch Campaign
Invite Card
Mailer
Door Hanger
Billboard
Local Marketing Ads
Social Media Ad Campaign
Message Assets
Video Bumpers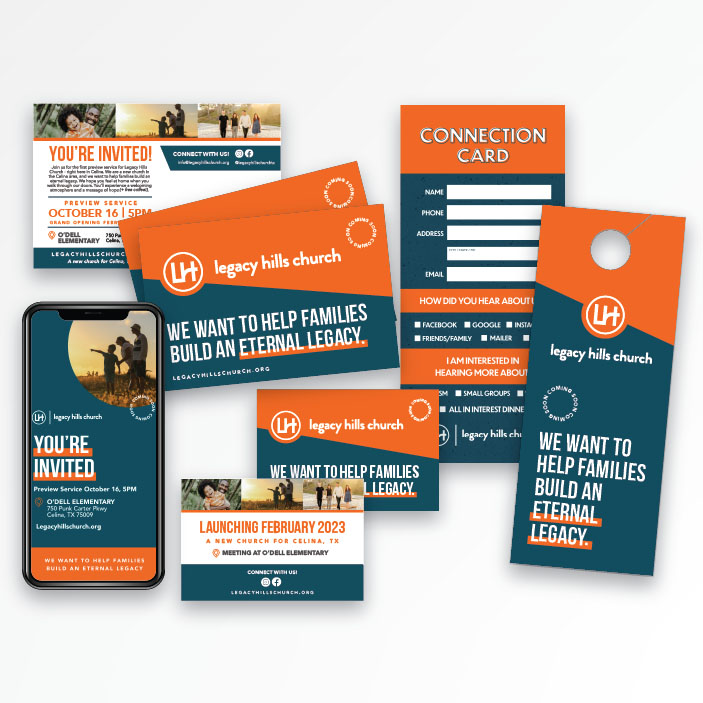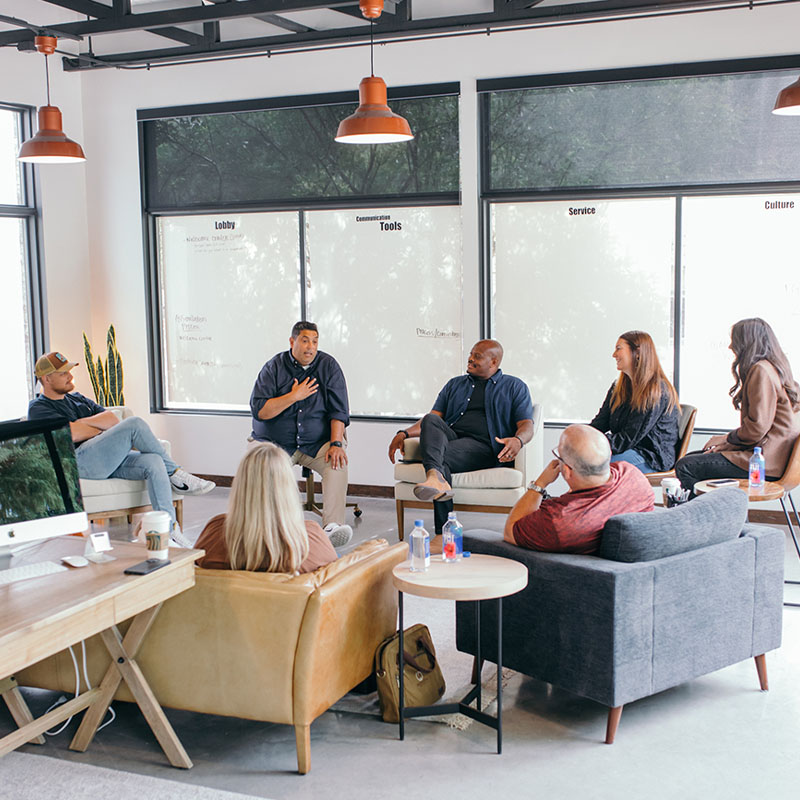 Weekly meetings with our team to go through the "todos", but we will also coach you through the best strategies and processes for launch. We will walk through: what to expect in this season, creating a timeline (and sticking to it!), how to develop a team, how to ask for support, creating an invite culture, service and message planning, and more.