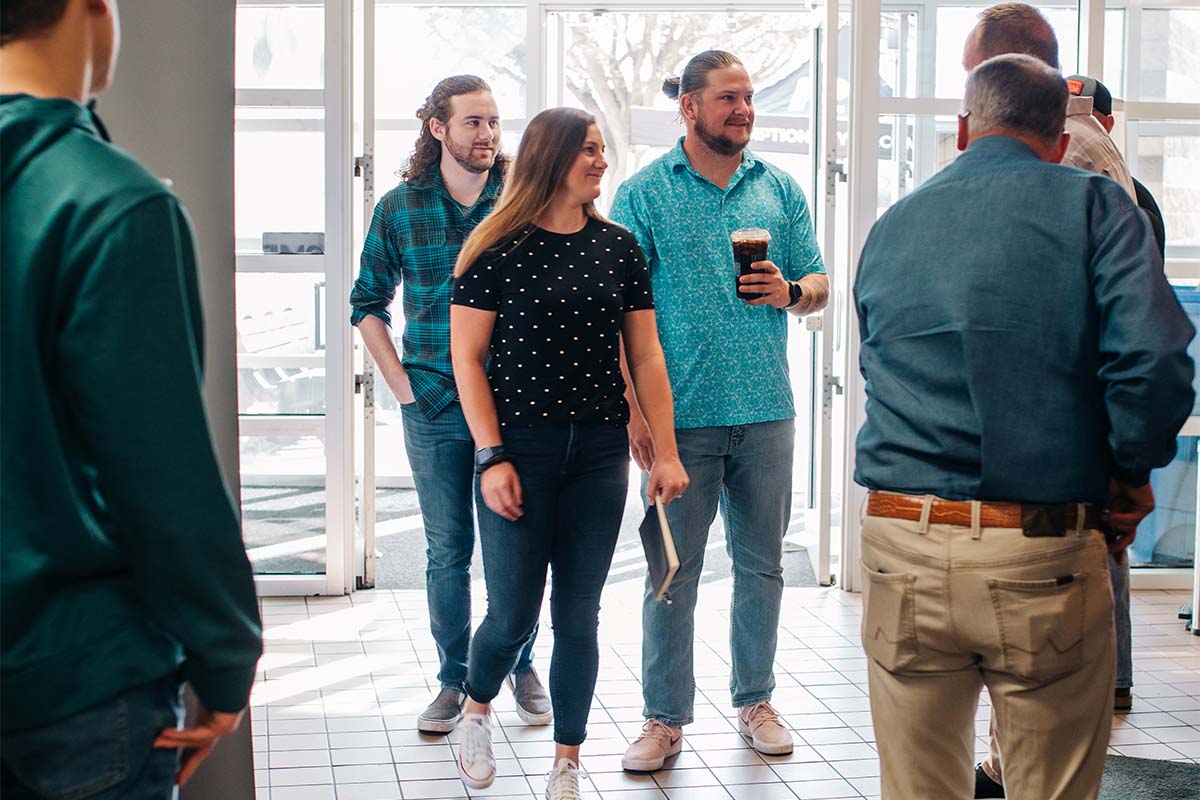 Churches Should Stop Planning Single Big Events: Here's Why
After spending time speaking with pastors, I've noticed something many of them have in common. They love putting on big events. Whether it's back-to-school time or Easter, pastors focus on hosting large events in hopes to attract more churchgoers.
Well, here's the thing. Big events are great, in theory. The problem is that most churches won't see genuine growth afterward. Let me give you an example so you know what I'm talking about.
A few years back, we were working with a church that would have about 1500 people at Sunday service. Every year, this church hosted an extravagant fall festival. To this day, it's one of the best fall festivals I've seen in my 30 years of experience. They really had it all. From great food to the main stage for bands to play, nothing was missing. Kids were running rampant playing games as parents got some time to relax and enjoy the music. As I walked around the festival, it was crowded. There were people everywhere! This is why I was surprised that this church requested our help with growth.
The church had a great reputation, and this festival had to be part of the reason. So, I had to ask the pastor what the problem was. As I did, he looked down at the ground and called for his secretary to bring in "the box." I was about to get my answer. I peered out the door and saw them pull a very full shoe box out from under the desk. As they plopped it down, I channeled my inner Brad Pitt and hesitantly asked, "what's in the box?"
This poor box looked like it was about to burst. Inside, there was a seemingly endless amount of cards with information scribbled on them. There must have been about 6000 cards in there! The pastor explained to me that they would put out registration cards at their events. The good news is that people were actually filling them out, the bad news is that they'd be so exhausted after events that the cards would be forgotten about. This goldmine of information that could increase their growth had been gathering dust all along!
As we continued talking and I asked why there had been no follow-up, the pastor explained how overwhelming it is. After a huge event, you're understandably exhausted, then one thing leads to another and you're left with the dreaded box nobody wants to deal with.
"The box' is exactly why I want to deter churches from hosting these huge events as a means of growth. In theory, large events are great, but you have to have the means for follow-up in order to see growth. You need to make sure you have enough volunteers and hands on deck not only for the event but for after as well. I have also consistently noticed that there is a dramatic drop-off in attendance after a big event. People want to come for the fun, but if it only happens once a year, they likely won't be back.
Instead, I try to encourage pastors to develop a six-month strategy plan. A strategic plan helps you understand what you need and how many people should be involved. That way, you'll have plenty of volunteers to make sure you don't fall behind.
Developing a strategic plan helps you understand the WHY behind the WHAT. Let's say you're planning a big Easter egg hunt event. Why are you hosting the event? The obvious answer is that you want a huge turnout for Easter Sunday. The answer to the why doesn't have to be complicated. This simple answer gives you room to flush out your strategy and make it more complex. It's not just about hiding the eggs, it's about encouraging attendees to come back to your church.
As you develop the strategy, you set goals. Here's an example:
We want an event that draws in families and provides an engaging Easter event for their kids
We want to encourage new families to come to our event and connect them with the church
Our volunteers send out invites to the event
We create social media accounts and post about the event
We hire plenty of volunteers to handle a potentially large crowd
Our computers are ready for guest information to be entered
We have enough volunteers to handle follow-up after the event inviting them back
We create future events to keep new members engaged
Our goal is to have families find a home within our church
See how it comes back to the main mission of bringing people together at your church? It's important to remember that you're not just throwing a big event for the fun of it. Developing a strategy can be difficult and time-consuming, but it's the best way to see growth results and we can help you with that.